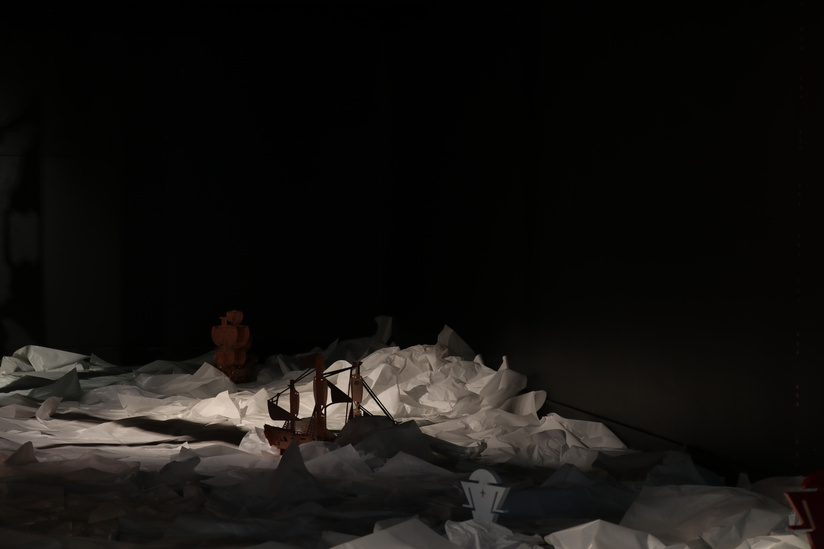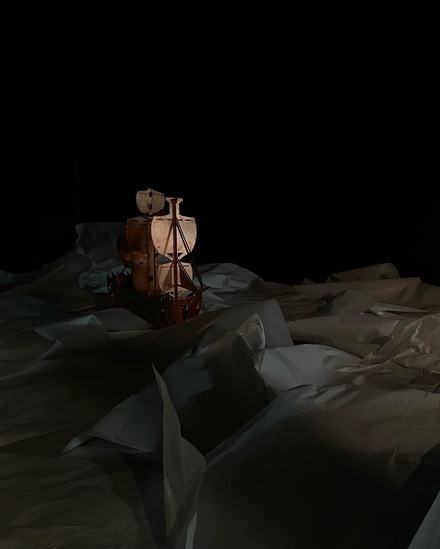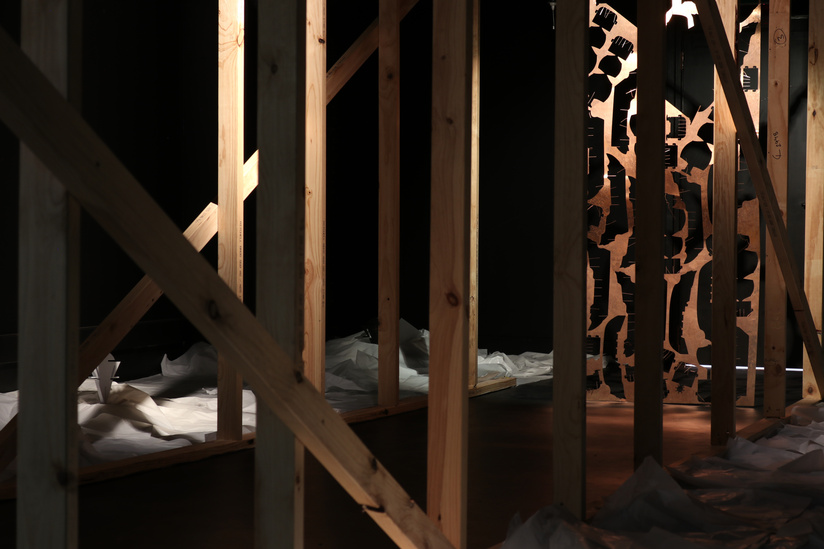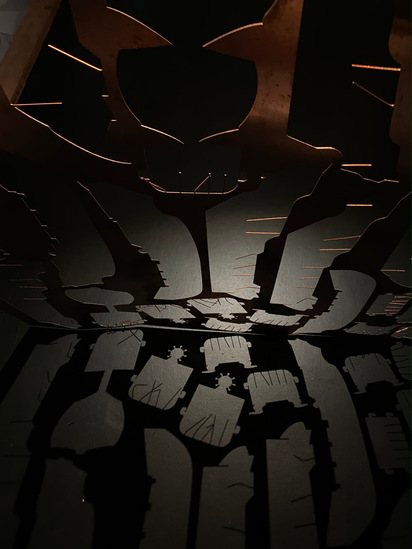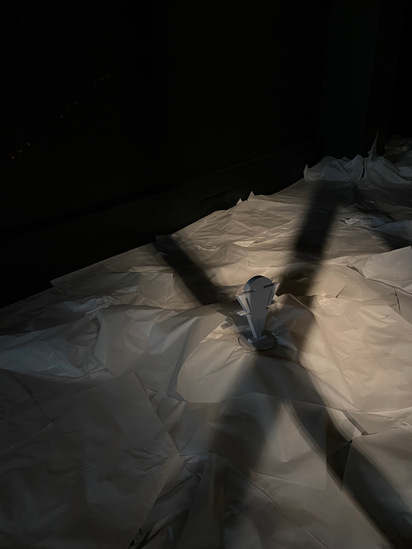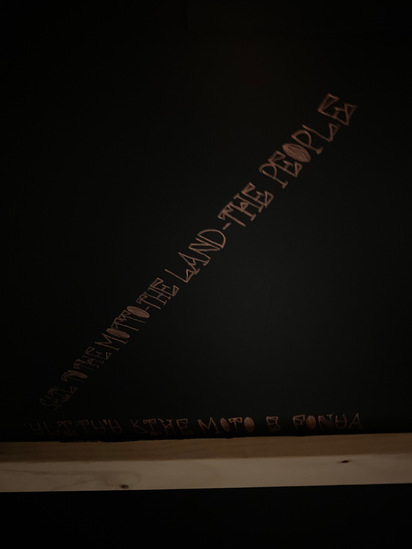 "This work explores Benjamin and my shared Pālangi and Tongan heritage encapsulated in the overlapping motifs from both cultures.
Copper pirate ships patina when touched, responding to their environment as they move through archival paper seas. Warriors from Tongan weaponry stand their ground as possible mutineers, guides or observers. Intersecting dotted lines portray star-like patterns which oversee the space. The wooden bracing remains from the space's life as a storage room, and becomes a way to view the work. If you walk around the work looking down on the ships, warriors and paper sea, you see things from a celestial perspective, the perspective of those gone before us who watch and guide like the stars.
As a diary entry in which the medium of words is substituted for materials, form, motifs, mark making and play, this work becomes a marker in the changing of seasons. The store room becomes a vessel for these connections to be made possible.
Through the sacredness of the storage space which holds the possessions of those who came before us, we walk forward through the past and backwards into the future".